The Best Bedroom Decorating Ideas for a Child on the Autism Spectrum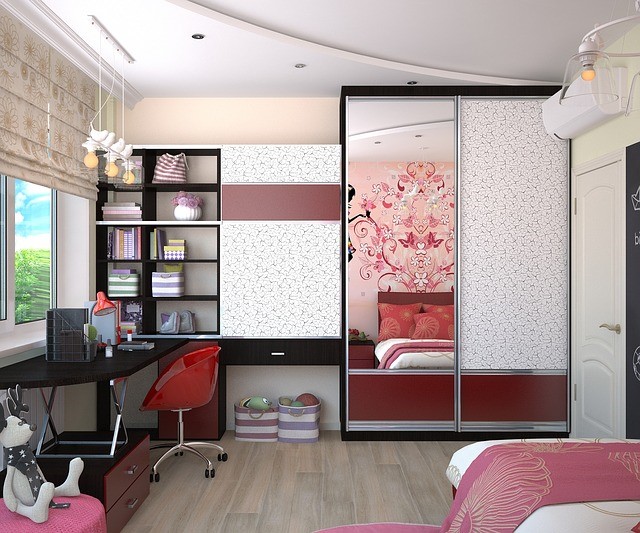 For children on the autism spectrum, finding a safe, comfortable place can be difficult. Every child has different needs, making it so important to create a space at home where they can relax without being overwhelmed. Whether that means making changes to the lighting, the flooring, or the storage solutions, there are many things you can do to help your child thrive and grow in her environment while keeping her safe and happy.
It's important to consider your child's specific needs when it comes to designing her bedroom. Some children on the spectrum find it difficult to be in a place with lots of sensory stimulation, making it crucial to reduce the amount of clutter and decoration in a bedroom. Other kids find different colored lights and soft music calming. Thinking about your child's needs will help you create the best possible room and will give her a comfy space where she can unwind after a long day.
Keep reading for tips on how to decorate a bedroom for your child on the autism spectrum.
Create storage solutions
Clutter is distracting, and for children on the autism spectrum, it can be detrimental to their mental health. That's why finding storage solutions that work for the space is so important, especially if your child has lots of toys, games and puzzles. You might invest in a divided bookshelf with lots of fabric cubes to hold various items, or buy plastic bins that can slide beneath the bed and out of the way. You can also create "areas" around the room that are organized by the type of toy they hold, such as a puzzle area, a spot for reading, etc. This is a great way to help your child interact with her toys without becoming overwhelmed.
Help sleep come easy
If your child has allergies, consider placing an air purifier in her bedroom to help keep things clean and dust-free. This will help her relax and sleep a little easier, especially in the spring and summer when allergens are everywhere.
Choose colors carefully
Bright colors can overstimulate a child who has sensory processing issues, so it's important to choose wall colors carefully. Light or neutral shades are often best depending on your child's needs. Instead of paint, consider fully removable wallpaper. Peel-and-stick options allow for easy application and come in a variety of textures and styles. Some companies offer on-demand printing so you'll have access to millions of designs and won't have to worry about your wallpaper being out of stock.
It's also a good idea to take a look at the light in the bedroom to ensure it's not too much. Some children on the spectrum love colored lights such as the string lights found at Christmas, while others prefer a darker spot to relax.
Pick the right bedding
Textures, colors and patterns can have a huge effect on a child who is on the autism spectrum and can even disrupt their sleep. Some individuals on the spectrum have found that weighted blankets are helpful when it comes to getting good rest, while others don't like the feeling of weight when they're trying to sleep; this will be your child's individual preference. Choose soft bedding in neutral colors to help your child relax and keep this in mind when picking out decor for the walls, as well. One picture or piece of art on each wall is perfectly fine.
Designing a room for your child on the autism spectrum can be tricky, but it doesn't have to be expensive or stressful. Think about what helps your child feel the most comfortable, and talk to her doctor if you have questions. With a good plan, you can help create a safe and relaxing space for your little one.
---
Thank you for visiting our page
"The Best Bedroom Decorating Ideas for A Child on the Autism Spectrum"
!