Tips for Making the Most of the 'New Normal'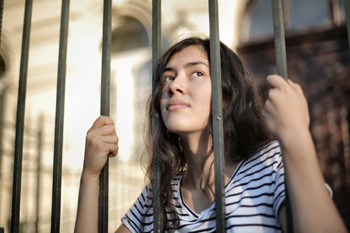 Look around you: The world has changed — there is certainly no question about that. The COVID-19 crisis has brought out the best and the worst in people, and you can feel it every single day. And while change is never easy, the pandemic has taught us a lot about the human spirit and our willingness to adapt when necessary.
Major Life Changes
Predictably, lockdowns, and shelter-in-place orders have made many people evaluate their marriage. While there's no way to predict how the pandemic will affect divorce rates in the United States, attorneys have seen a visible increase in filings internationally. The extra time spent together can bring to light problems that may have been buried by the busyness of life. Fortunately, many issues can be worked through with the help of a skilled therapist.
Unemployment is another area that has seen a significant spike since the beginning of the pandemic. And although losing your career is never an easy setback, now is an ideal time to channel your energy for your passion into a career you will love. Think about what you like to do.
It will take drive and determination, but it is entirely possible to change courses. Many are finding that the pandemic is the perfect opportunity to go back to school and learn new skills, and if you earn an online degree, you won't have to leave your home to do so. For instance, if you've always had a passion for numbers, you could complete an online accounting degree and learn marketable skills like business management, managerial accounting, and business law.
Daily Interruptions
Other challenges we have faced include things like selling our homes and attending church services. The real estate market was in about the best shape ever when lockdowns began in March. But now, as home prices have dipped in many areas and the fears of contracting the virus have taken center stage, many homebuyers, as well as sellers, are using caution with the market. However, if you find that you absolutely do have to sell, you can make your buyers far more at ease by using things like virtual tours and high-quality photography to help them get a better feel for your property without visiting in person.
At church, there may have actually been more positives than negatives. Sadly, approximately 90 percent of churches across the country have cut in-person services to protect their congregation. But as NPR recently highlighted, many church leaders have found themselves connecting even more with their parishioners. Despite everything, they are making time to reach out to the elders, and online sermons have made it possible for even sick members to watch service in real-time with their friends and family.
Long-Term Changes
Some changes, such as the trend of giving yourself a haircut because your barbershop is closed, won't last forever, but others will. Many experts expect that things like online learning, fear of the virus, holistic healing, continued social distancing may be here to stay. And there is no question that those of us who are living through this will always be on the lookout for the next medical disaster, much like we still consider a terror attack a possibility after 9/11.
Ultimately, the coronavirus pandemic has changed the world and will continue to do so long after it's been contained. Many of these changes are at home, while others have spread across the globe. A glimmer of hope throughout the entire ordeal, however, is that we have learned to adapt. From attending church services online to using the shutdown as an opportunity to dive into a new career, this global crisis has done some good. If we continue to focus on the positives, we can all reemerge into our new world with greater respect for the fragility of it.

---
Thank you for visiting our page on "
Tips for Making the Most of the 'New Normal'
"