Wellness Tips for Business Owners to Stay Ahead of Stress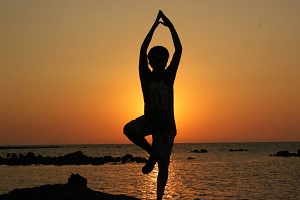 Owning a business comes with many rewards and benefits, but also with stress and uncertainty. Given the statistics on how many businesses go under within the first few years, entrepreneurs — especially those trying to get off the ground — may feel they have to dedicate every waking moment, every ounce of brainpower, to keep their business moving. However, a relentless grind can rapidly lead to burnout. This not only damages mental and physical health but is also detrimental to a business's flourishing. The truth is that business owners who set aside time for their own wellness tend to have greater success than those who do not.
Evenbetterhealth.com offers some advice to help you keep those stress levels in check.
But how to balance the demands of business with the requirements of self-care?
Pursuing mental and physical wellness requires extra effort. If you already have a stressful schedule, you may feel you don't have the resources to tend to your own wellness. A helpful metaphor here is that of the oxygen masks on the airplane: the instructions remind you to put on your own mask before helping another with theirs. Similarly, you can't take care of the needs of others — or of your business — if your own needs are not met. So, instead of putting self-care at the bottom of your to-do list, move it to the top. What feels like an indulgence will likely yield greater energy and mental clarity, enabling you to pursue other obligations efficiently.
Knowing time-saving tricks can make this easier.
Approach your schedule strategically and you will find many ways to save time throughout the day. Learning how to delegate effectively is one strategy. This might mean giving your employees greater responsibilities, which can help keep the vibe in your workplace positive. Or, it might entail outsourcing certain work, such as by enlisting a hiring service. Learning to delegate is important in the home as well as in the workplace. If you can enlist other family members to take on obligations in the home, this frees you up both for work and for self-care.
Have an arsenal of stress-relief techniques.
Exercise is one of the best and most reliable ways you can relieve stress, so consider making a gym membership part of your self-care or sign up for yoga classes. Even if you don't have time for lengthy routines, you can get ahead of your stress once you know what triggers it and how to avoid or defuse it. Get familiar with proven methods of at-home stress relief and see which works for you; these include meditation, breathing exercises, and calming crafts or hobbies. Even small things like aromatherapy or playing soothing music while you work can make a difference.
Avoid business-related stressors by planning correctly.
One important thing you can do to reduce the stress of entrepreneurship is to register your business as a limited liability company (LLC). This will relieve your anxiety over your personal assets and provide greater flexibility and tax advantages. Outsource the work of forming an LLC to a reputable formation service, which is far less costly than hiring a lawyer to help you do it—though check your state's rules before you take this step, to be sure it will work for you. Another way you can protect both your business and yourself is to rely on a professional accountant to make sure everything is by the book and on time.
Choose wellness when you can.
Healthy life choices involve getting enough sleep, eating nutritionally rich natural foods, and getting in regular cardio for heart health. While it's not always possible to make healthy choices in the course of a busy day, try to incorporate healthy living into your day-to-day schedule. This also involves protecting your immune system, which can be weakened significantly by stress, as well as by environmental factors at the workplace.
While self-care will lead to greater effectiveness as an entrepreneur, it's also important to pursue it simply for your own sake. Remembering that your own well-being is important, apart from questions about productivity, is vital. If you keep this in mind it will help you slow down and focus on making good choices for your own well-being.

---
Thank you for visiting our page
Wellness Tips for Business Owners to Stay Ahead of Stress
!